KingsFans.com
Link to Boxscore
Barnes ( B- )
-- sometimes the Barnes hate is fair, sometimes not. Tonight was more of a not. Things to hate: TJ Warren ended up with 21 points, Matt is not a great shooter and had a not a great shooter shooting night. Things to like: Matt scrapped on the glass to give Cuz some support, and he made some big boards and defensive plays down the stretch. Even the challenge on the Booker game winner was good, just not successful.
Cousins ( B )
-- grade wavered up and it wavered down. Basically the Suns came out doing the big/big double on him every play, Cuz responded passively but played PG, since we don't have one in the starting lineup. Result = easy triple double. And in the 3rd really began to crank up the defense, then bomb threes. But also loose TOs, got in foul trouble, and last few minutes alternated great plays and...
Home again, home again, jiggity jog.

Here's hoping we see more of the cohesive team play we saw on the road, at least at times.

#GoKings

#LoyaltyIsLove
February is upon us! Now is the time to make our move. On to the rankings!
​
NBA.com
#17 (+4)
Each of the Kings' last five games have been within five points in the last five minutes. DeMarcus Cousins has taken
31 of their 57 clutch-time shots in that stretch
and had big buckets against the Pistons, Cavs and Hornets last week, as well as
the game-winning assist in Cleveland
. If he was only able to control
the last-second lob in Indiana on Friday
, the Kings would be on a four-game winning streak and just a game out of eighth place. They're hanging in the playoff race while getting longer looks at Willie Cauley-Stein and rookie Malachi Richardson (who has bumped Ben McLemore out of the rotation)....
One more game in the road trip. While some are beating their chests in despair over the loss to the Sixers, others have a more rational approach. We should have lost to the Cavs, but we didn't. So it kind of evens out... at least in my POV.

I love this team. I love seeing team chemistry build. I love seeing DeMarcus continue to grow and improve as a player to the point where opposing broadcasting teams are virtually speechless. I have faith once again.

#GoKings

#LoyaltyIsLove

#SacramentoProud

#IHateHouston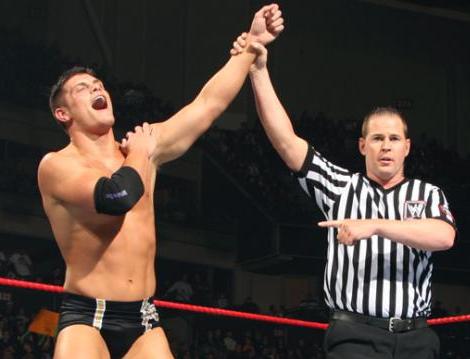 Link to Boxscore
Afflalo ( D+ )
-- you want to see somebody look small and old? Watch Arron Afflalo try to guard Robert Covington, who was one of the main players separating the teams. Got dominated on the glass, missed almost all of his shots, including the wide open game tying I'm-a-hero-again!!!...oh-crap three from the corner in the final seconds. At least moved the ball.
Cousins ( A )
-- 46pts 15rebs 5ast on 11-16 shooting and 20-22 from the line...and yet I can't quite add the "+" to the obvious A because of the 8 TOs that in the end also had something to do with the final result here. Nonetheless, another astounding Cousins game just trying to absolutely carry an unwilling team who couldn't suck it up and get any stops.
Koufos ( C )
-- because of the Sixers stretch 4s, made Cuz a fish out of water on the perimeter when Kosta was in....
Cleared of any wrongdoing
Hrm. Looks like those who advocated actually waiting to see what happened before proclaiming his guilt might have been onto something.
This is the game postponed from November. Hopefully the good folks in the Wells Fargo Center have figured out what not to do when you've got a basketball game scheduled.
Omri Casspi is listed as a "game time decision" while Joel Embiid is still up in the air. The latest injury report says "out until at least Jan. 30"...
The Kings can win this game.
#GoKings
#LoyaltyIsLove
#WinBaby
Link to Boxscore
Afflalo ( B )
-- scored enough to take a little pressure of Cuz, competed well, and kept the ball moving. Playing like an entirely respectable roleplayer right now.
Cousins ( A+ )
-- ok, look, just kicked the crud out of the Hornets' interior people, on the second night of a back to back, against a team that was 15-8 on its home floor, never appeared to tire, and made the big game winning plays down the stretch. But he did get a double technical for getting into it with Hawes, so, somewhere between a D and C I think.
Koufos ( D+ )
-- not sure this was hate worthy, but restricted to basically playing against Hibbert as the only non-wussy 3pt shooter amongst Charlotte "bigs", and didn't show very well + we weren't great in his time.
Temple ( C- )
-- just not going well right now, and if he wasn't Garret Temple and we...
Here we go again. This is where this road trip really starts to suck. 2nd game of a back-t0-back, one day rest, and then another back-to-back on the road. Guys are gonna be tired. Playing 4 games in 5 nights is tough, and it's worse when you're stuck on the east coast.
I'm pleasantly surprised thus far with how things are shaping up on this road trip. My mantra is always heart and hustle, energy and effort...and I'm seeing that. And I'm not seeing Ben.
#GoKings
#LoyaltyIsLove
#TakeTheStingOutOfTheHornets
Link to Boxscore
Afflalo ( B- )
-- started off still awash in confidence and helped the offense. Gave a good effort on D vs. George, but George was hot, and pretty much unguardable when he can elbow you in the face or push you to the ground to get his shot off.
Cousins ( B )
-- played an easily dominant first half where he could count on his teammates being able to bomb in threes to take the load off him. But as the D picked up, the game got more physical, and our shooters returned to form, was not able to consistently beat the Pacers doubles and fronting. Somebody able to throw an entry pass would have helped.
Koufos ( B+ )
-- maybe didn't work as well next to cousins as in replace of him, but really solidified the middle for the second unit, and helped us maintain board dominance (43-29) even with Cousins out of the game.
Temple ( D+ )...