KingsFans.com
In case you're wondering, this game is on NBA-TV...
So, big news up here in the middle of the forest.
Homicide suspect arrested
This a mere week after a Sasquatch chasing organization was here to investigate a Bigfoot sighting! Hey, who says it's boring in the middle of the forest?
Kings v. Pelicans...The King of Beast vs. a large water bird. Sounds like no contest to me.
The best matchup of the night just might be the @
SacramentoKings
social media team who continue to kill on Twitter. Their exchange with the @AtlantaHawks team immediately following the edict by the NBA trying to muzzle social banter is pure gold.
No idea what to say about the game. Don't even try to figure this team out any more. All I know is that it's fun to be a Kings fan again.
#GoKings
#LoyaltyIsLove
#SacramentoProud
#RideOrDie (This...
Because we can look like absolute roadkill one moment, but you damn well better put a pickaxe through our brain while you have a chance, or we'll get up and chase you down.
Link to Boxscore
Afflalo ( C- )
-- while we were the walking dead out there, occasionally would put forth a 1 on 1 effort that occasionally bore some fruit, but we were more dynamic without him.
Cousins ( C )
-- I mean, this is impossible to grade, so let's just split the difference. For 3/4 played one of his worst games, or maybe it was "played" because he was just shuffling and did not look like he wanted to be there. TOs, dumb fouls, no D. A legitimate and ridiculous F through 3. And then Joerger made the call to bring him back down the stretch, and he took over the game, scored 12 points in 6 min, fouled out Howard, and brought effort on both ends. So...
Koufos ( D )...

Down four guys and another point guard and yet the Kings win. I guess the Celtics just hadn't prepared for the appearance of Point Barnes.

The View From the Other Side
The following has been taken from CelticsBlog.com. Enjoy that typical New England sports fan hubris.

9:06
Cs better blow this one open early. I am kind-of worried for IT's scoring average, though - he should be getting lots of rest!

10:21
So on paper this should be our easiest game of the year right?

11:18
In case Papagiannis gets mins, I'm rly interested to see what he can do.

Although I do not expect much, even taking in consideration he is a rookie.

11:29
We have destroyed them at full strength, Cousin's being in would not make me bat an eye! It has been easy with him, the only way this will be a fight is if we sleep on them. Any team can beat you on any day but I'm not worried that they will.

My bad we destroyed them last season. I thought we whooped them this season but only won by 5... maybe we got...
I really don't care about people hating on this team anymore. You know what? You all suck.
This team isn't that good, it's beat up, but damn if it doesn't fight. After 10 straight years of teams quitting, and a few years before that when we were led by a pack of talented softies like Peja and Kevin and Brad, this team fights harder than any crew we've had since maybe the Ron Ron and Bonzi show. Much respect.
Link to Boxscore
Afflalo ( C+ )
-- this is another one of those games where it was not there statistically. Hit a few shots early, not much else. But he was somehow a stabilizing force, never let his man get off, and was brought back in late as a guard just to be a steadying hand
Tolliver ( B- )
-- this was trying very hard to be a strong game for Tolliver. he did almost everything right EXCEPT the one thing he is supposed to be out...
This is the GAME thread, the game thread about the upcoming game between the Kings and the Celtics. I'm asking ... no pleading with ... people to keep it about the topic at hand. We have other threads already going that talk about whatever other issues may be tangential to the game thread.

It looks like those of us who have been really wanting to see more of WCS are going to get our wish. It's gonna be about heart, hustle, energy and effort for the whole Kings team. I have faith. I do not think they will come out cold or let us down.

#GoKings

#LoyaltyIsLove

#RideOrDie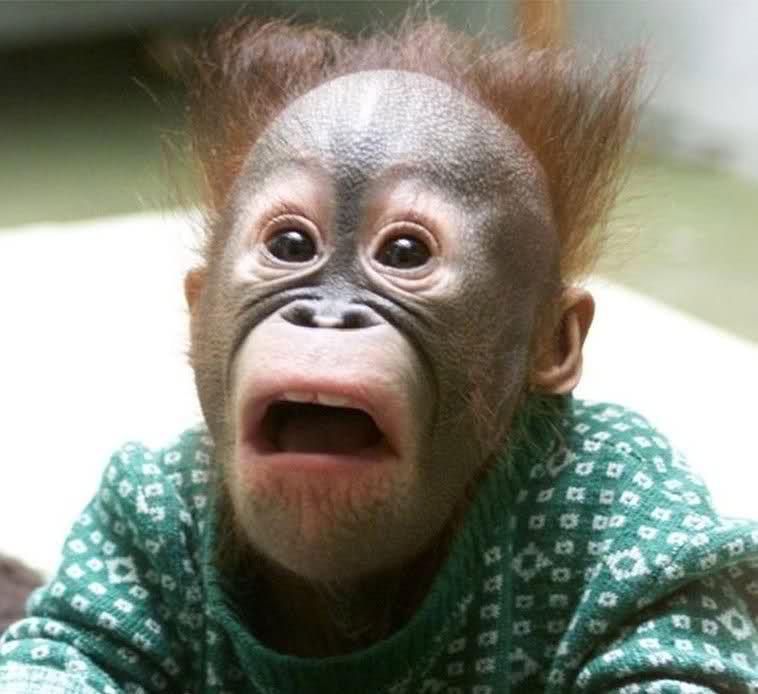 Introducing the new face of Kings fans everywhere.

So...in kind of an ultimate #Kangz experience you had the team that went toe to toe with the Warriors for 4 quarters and OT come out 48hrs later and play embarrassing, abysmal basketball until they were down by 27(!) in the third quarter. You then had that same team go on a 40-15 run(!!) to cut the lead to 2, and in the final minute you had ice cold Boogie come through with a huge and+1 to tie the game with a FT to take the lead. Then you had him miss the FT. You had DWade hit a tough clutch shot. Then you had DWade get another ridiculous call, getting away with holding Cousins on the inbound, resulting in a steal and turnover and another highly ref-sanctioned loss to Wade. And along the way you had some sort of half court near melee involving Rondo somehow? at the end of the 3rd quarter, you had Cousins pick up TWO technical fouls, one in the melee the second after that last play, resulting in an automatic suspension next game....
WE BEAT THE WARRIORS!
I'm convinced it was the combination of:
My knit cap like this one, with a AAA logo on the side you cannot see and a purple, white and black pom-pom on the top
My autographed Vlade bobblehead (given to me by a member of this board a very long time ago)
I will make sure I have all those items gathered again in precisely the same way for this game. (This doesn't include, of course, the tons of memorabilia I have scattered throughout my house.)
We can beat the Bulls. I will be watching Rondo to see if he has anything left, since I'm most likely one of the few people on the planet who wouldn't mind having him back - even though I doubt if he would return.
The game against the Warriors was, for me, proof that you can win with heart, hustle, energy and...
Link to Boxscore
Afflalo ( C )
-- okay, this is a real hard grade. Here is Afflalo's statline: 36min 0-3FG 2pts 2reb 1ast. I mean...!!! And yet somehow he felt solid. He really worked on defense, it didn't feel like he was being taken advantage of, Klay and Durant combined for 12-35 shooting. There are no numbers to support this grade, but it felt like he was a part of this win rather than a detriment.
Cousins ( A- )
-- and another tough grade. This was winning how you are supposed to win with a great center. Strangle the other team, beat them up, slam your big man into their middle and uglify the game. But there was some real ugly. Almost a second straight triple double, flat muscle work inside down the stretch, big defensive plays, but also 7 TOs, 0-5 from three, a badly timed tech, a fumbled board in the final seconds that could have led to a...
What's to say that hasn't already been said?

I hate having GSW in our house, especially our new house. Their fans are jerks and, even watching from home, seeing all the Warriors jerseys and listening to Grant and Jerry fawn over them makes me ill.

#GoKings

#LoyaltyIsLove

#TheWarriorsSuck