KingsFans.com
This was a scrimmage, no more. Best to just be ignored except for the kids making a late appearance.
I pondered doing a full pretty girls here, but under the new format there will only be room for 4 of them. Good enough for a random night. hope Boogie comes out firing on Friday.
The grades in brief:
Link to Boxscore
Starters
Featured Grade
Casspi ( C ) -- Well, that was fun. This is a hard one to grade because taken individually, it appears that several of the Kings played well, but when you look at the beating we took, it's hard to give a good grade to anyone. Omri wasn't great, and he wasn't terrible, but that summed up the entire starting crew, and the result was a disaster. Omri got off to a good start by scoring on a give and go, but then missed two point blank lay ups in a row. He followed that by having the ball...
Come on, Kings. Get er dun.
Link to Boxscore
Starters
14min 7pts (2-6 0-3 3-3) 5reb 2ast 2stl 1blk 0To
Gay ( INC )
-- at some point in the second quarter strained his hip flexor, which is another injury which can linger, and disappeared from the lineup. Probably says something that it took so long for anybody to notice and talk about it.
35min 31pts (12-21 2-3 5-7) 16reb 5ast 2stl 3blk 8To
Cousins ( A- )
-- has started to develop the healthy distaste for all things L.A. you'd hope for out of a Kings star. the defense was there from the very start. Does not like Randle, and smothered him into silence all game long + turned the momentum of the game with a thug flop that caused a Lakers meltdown in the 1st.. Protected the rim. But his first half offense was a continuation of the Utah struggle. Then...
Well, it can't get much worse...and apparently there are other teams out there facing a stronger plummet than we are. On to the rankings!
​
NBA.com
#22 (NC)
Dave Joerger is still searching. Ben McLemore went from three straight DNPs to three straight starts (in which he shot 7-for-23) last week, but finishes were more important than starts over the weekend. The Kings fell to 4-11 in games that were within five points in the last five minutes with Friday's loss to the Knicks (in which DeMarcus Cousins
missed a layup for the lead with 21 seconds left
). Then they shot
3-for-22 in the fourth quarter of Saturday's loss in Utah
. They've lost five of their last...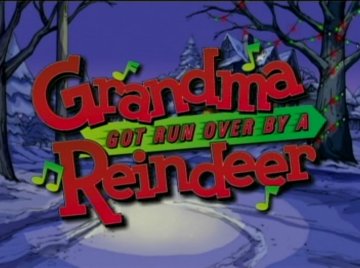 In case the game goes south early, Ch. 31 is carrying a classic Christmas cartoon starting at 8 p.m.:
Link to Boxscore
Starters
33min 20pts (7-15 3-4 3-4) 5reb 2ast 2stl 0blk 1To
Gay ( C )
-- not as good as his numbers. Tried to challenge Gobert early. That went well. yet was somehow doing most of early scoring while looking bad doing it. Then disappeared + was forgotten about after half when we tried to get DC going instead.
34min 16pts (7-22 1-6 1-3) 10reb 4ast 1stl 1blk 3To
Cousins ( F )
-- looked exhausted from the getgo, and this was bad ole tired Cousins of years ago. Slow on everything, didn't want to bang inside. Would make a defensive rotation, and then not rotate back because he had no legs. Mostly just settled for jumpers. Tried to suck it up in the late 3rd and go challenge Gobert, and got stuffed in epic...
Another night, another game...

#LoyaltyIsLove
#GoKings
Man.
Think coach made a mistake to help sink us too by unnecessarily getting cute with the Hack-a-Noah with 2:10 left after we had just taken the lead. We had momentum, were playing decent defense, every chance we get energized and stop the Knicks. Instead coach gets cute, Noah hits both, and we lose the tempii for the rest of the game. Let 'em play it out coach.
Link to Boxscore
Starters
35min 13pts (4-15 0-5 5-6) 5reb 1ast 1stl 0blk 0To
Gay ( F )
-- horrid on both ends as Melo lit him up, and his offense was forced, rhythmless, and random. Missed shot after shot down the stretch to help seal the loss.
36min 28pts (9-25 0-6 10-12) 12reb 6ast 3stl 1blk 3To
Cousins ( C+ )
-- if not for Rudy's horrible night you could say...
Here we go again...
We'll win this game. I have a feeling.
#GoKings