KingsFans.com
Starting this just a tad early because I have power - at least for now. It's been interesting up here in the forest. Snow, rain, sleet, snow over icy roads, melting ice and snow, trees down, power lines down. I've lived up here for over 20 years and this series of storms is second to the worst only because we were spared the 4 to 5 feet of snow we could have had if the snow level had stayed below 4000 ft.

- - -

Now, about the game. It's Lebron James. I was at Arco the night he played there for the first time in his career. I haven't seen him in person since, but I don't really have to. It's Lebron James.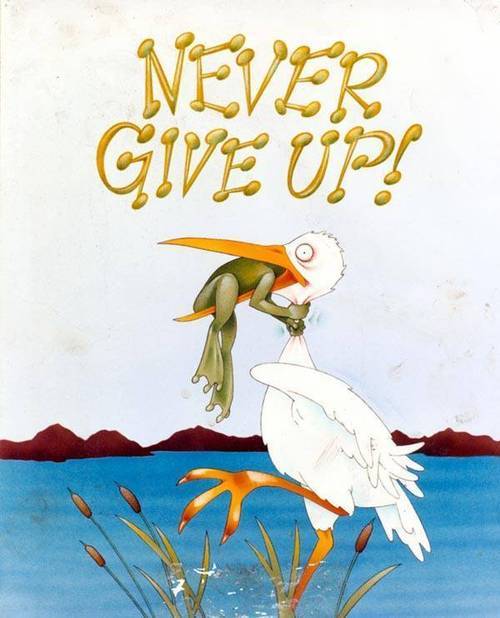 Follow the up arrows and down arrows.
Kings scoring by quarter: 21
-->
22
-->
25
-->
32
Pistons scoring by quarter: 29
<--
27
<--
21
<--
17
Below may be NSFW as some sort of bizarre alcohol fueled mutation appears to have melded two of our graders in grotesque fashion:
Link to Boxscore
Gay ( D )
-- after a spectacularly bad first half in which he attempted to pioneer new and inventive ways to turn the ball over and generally **** up, actually made a few plays during some important minutes with Cuz out to help us scuffle to life. If we lose he would have gotten a minus for being one of the primary causes of our demise.
Tolliver ( B )
-- started off slowly, very slowly on both ends. But surged in the second half to play a major...

What goes up, must come down? On to the rankings!
​
NBA.com
#19 (-1)
The Kings remain the league's worst team in the first six minutes of games and were down seven after the first six minutes against the Heat on Wednesday. But they've generally been better in the first quarter recently. Still they're looking good for an 11th straight season in the bottom 10 in defensive efficiency,
having allowed 115 points per 100 possessions as they've lost five of their last six games
. They're still in a virtual tie for eighth in the West, but might regret getting swept in their season series to Miami, especially with the stretch they have coming up. After Tuesday's game against Detroit, they play 13 of their next 16 games against teams currently over...
All my beautiful snow has turned to rain and yucky mud...LOTS of rain and even more yucky mud. Today we got nearly 3 inches of rain in about 12 hours, with much more expected in the next couple of days. What does this have to do with the game thread? Simple... All the rain we're getting up here is going to end up down there. I'm just glad Golden 1 Center isn't located in the middle of a flood plain.

Now, there's every reason for the Kings to lose this game against the Warriors. And since there is every reason for them to lose, it's almost a certainty the Kings will win. It's been that kind of a year.

Remember to vote DeMarcus Cousins #NBAVote.

#GoKings

#LoyaltyIsLove

#KeepYourPowderDry

#WhatsACubit?
Your Sacramento Kings, pulling defeat out of victory since...well, pretty much forever.
Link to Boxscore
Gay ( B )
-- gave an entirely decent performance in his return to action, and, second quarter aside, it helped smooth out our scoring. The problems came when he insisted stationing himself outside and chucking threes, including on a key late position. Inside though, he helped.
Barnes ( C )
-- got the start, and in one of those shrug and accept it little bits of oncourt synergy, the starting unit did very well with him out there, without much of it being Matt himself. Greasing the wheels with 6 assists and no turnovers helped. Shooting 1-6 including a grotesque missed layup in the 2nd quarter meltdown did not.
Featured Grade
Cousins ( B ) -- While coming three assists shy of a...
Sorry for starting this one for you, @VF21...
I hope it's OK.

​
Predictions are on for Kings' game #37...
At G1C vs the Clippers, Friday 1/6, 7:30pm

Last call to some remaining regulars:
Missed you lately, buddies. Don't be strangers:
Never too late to come home, lost brothers:
yeah, not doing this right now. Quite angry, and I have my high blood pressure to think about.
Tonight I'm going to blow off some steam playing computer games. I'll post my thoughts on this debacle in the morning.
Link to Boxscore
Barnes ( C )
-- started off the game AGAIN refusing to stick to the three point shooters. Either bad career long habits, or bad scheme, but either way, Matt is a slow learner. Again got yelled at and more focused on that end, and a decent production game, but always felt sloppy. His coming back in in the mid 4th for Tolliver actually hurt us. As did a late T.
Cousins ( D- )
-- We lost this game for many reasons, Cuz was only one of them. But this was an unacceptable distracted fail in a game in which he literally should have had a chance at 50. Of course the teammates weren't helping since I can throw a better entry pass. He wasn't happy with the refs. But...


The usual suspects appear to be otherwise occupied, so feel free to use this thread for discussion of tonight's game.
Obligatory link to the

Don't solicit illegal streams

thread.
Broadband League Pass may be purchased

here

.
====================



Probable

starters:



Heat


C Willie Reed
F Luke Babbitt
G Goran Dragic
G Rodney McGruder
G Josh Richardson



Kings


F Matt Barnes
F DeMarcus Cousins
C Kosta Koufos
G Darren Collison
G Ben McLemore

Tonight's officials: Kevin Cutler, David Guthrie, Gary Zielinski

Availability: TV - CSN-CA, Radio - 1140 AM KHTK
Three season highs (Koufos, Collison and Afflalo) let us open open up some distance, and while I typically have internal grading rules about handing about more than 2-3 As, its hard not to when guys are putting in their best work of the season.
Link to Boxscore
Featured Grade
Barnes ( D ) -- On a night when four Kings went for 18+ points, Matt Barnes seemed content to go out there tonight and just occupy a space on the floor. Unfortunately that space was usually not quite near enough to Danilo Gallinari, the man he was generally tasked to guard. Tonight the best contribution that Barnes could have given us would have been solid D on the Nuggets' high scorer on the season, but that just didn't happen. Offensively Barnes was often less than quiet, particularly in the first half when he missed both of...